Local Events
Local tourist information and events.
Concert Band of the Southwest
"Not Just A Holiday Concert"
Wednesday, November 29, 2017
Cobre High School Auditorium
7:00 pm
The American Legion will lead a Veterans' Day ceremony at 10 a.m. Saturday, Nov. 11 at Fort Bayard National Cemetery. The featured speaker will be Command Sgt. Patrick A. Tedford, US Air Force, retired. Lorraine Anglin will lead the National Anthem, and the Hi Lo Silvers will perform patriotic music.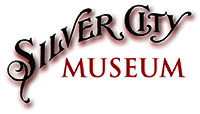 On November 9, from noon to 1 PM, in the Silver City Museum Annex you can hear remembrances of local veterans of the Vietnam war. The panelists will discuss how they remember their hometown before and after the war. This is the final brown bag lunch community panel specifically in honor of the Silver City Museum's 50th Anniversary.
This activity is open to everyone and is free, though a $5 donation is suggested.
Silver City, NM – The West Shore Piano Trio continues the second annual President's Chamber Music Series at Light Hall Theater on Nov. 14 at 7 p.m.
Founded on the Western Shore of the Chesapeake Bay in 2008 and based in the Washington D.C. metropolitan area, the West Shore Piano Trio has been praised for "fluid" and "sultry" playing.
Made up of Jay DeWire (piano), Heather Haughn (violin) and Diana Flesner (cello), the trio has performed all across the nation at places like the Smithsonian American Art Museum and the Chautauqua Institution.
Pictured left to right are West Shore Piano Trio members Heather Haughn, Jay DeWire and Diana Flesner. The group will perform at WNMU's Light Hall Theater on Nov. 14 at 7 p.m.
Exhibit by Graphic Artist Grecia Rivas To Open With Reception on Nov. 9
Silver City, NM – Western New Mexico University graduate student Grecia Rivas' political artwork will soon be featured in an exhibit called The Art of the Resistance at the Mimbres Region Arts Council gallery (1201 N. Pope St.) in the Wells Fargo Bank building.
Co-sponsored by WNMU, the show will open with a reception on Thursday, Nov. 9, from 2:30 to 4:30 p.m., and will hang through Thursday, Dec. 14.
Steven VanhauwaertOn Friday, November 3rd, the Grant County Community Concert Association will welcome Belgium native and Steinway Artist Steven Vanhauwaert. The concert will be held in the WNMU Fine Arts Theater at 7:00 p.m. Vanhauwaert made his official U.S. solo debut in May of 2011, and the Los Angeles Times hailed his performance for its "impressive clarity, sense of structure and monster technique."
A float from a previous Lighted Christmas ParadeThe holiday season will begin with the 27th Annual Lighted Christmas Parade, "A Hometown Holiday. Past, Present, Future." The Lighted Christmas Parade will be held on Saturday, November 25, 2017 at 7 pm. This wonderful community event is sponsored by Silver City MainStreet, the Town of Silver City, and Hidalgo Medical Services.
The Empty Bowls Community Dinner will be held at the Volunteer Center on Saturday, October 28, between 11:30 a.m.-2 .m. Your $20 ticket lets you choose a handcrafted ceramic bowl and fill it with delicious soups. Take the bowl home to remind you that while your bowl can be filled, those of others in our community are often empty. All proceeds benefit the Grant County food pantry.